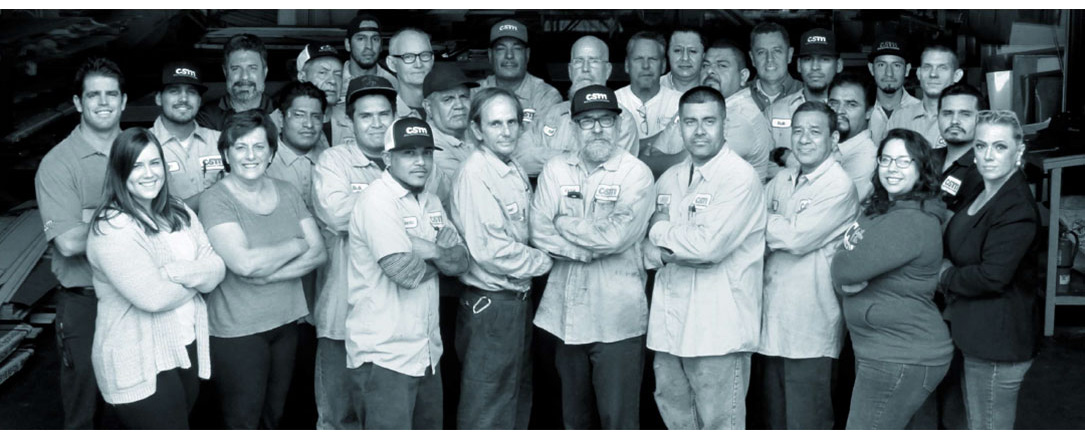 For large scale jobs and production runs CSM can handle heavy stock material. CSM has the know-how and equipment capacity to complete virtually any task your project requires. Our experienced team of metal craftsmen can easily handle shearing, plate rolling, punching, bending, shaping and forming of heavy plate, structural shapes, sub-assemblies and much more.
CSM's heavy equipment includes two shears 1/4″ – 3/8″ plate capacity, three press breaks 150 – 750 tons up to 24′ including sizes, 1/2″ thick plate rollers x 10′ long, and 4 overhead cranes capable to lift 5 tons each.
CSM's welding certification include *ASME Code certified welders and has the capabilities to adhere to AWS standards and guidelines for all structural steel welding, including ANSI/AWS. In addition to ensure our fabrication procedures meet the highest standards, we also document Welding Procedure Specifications.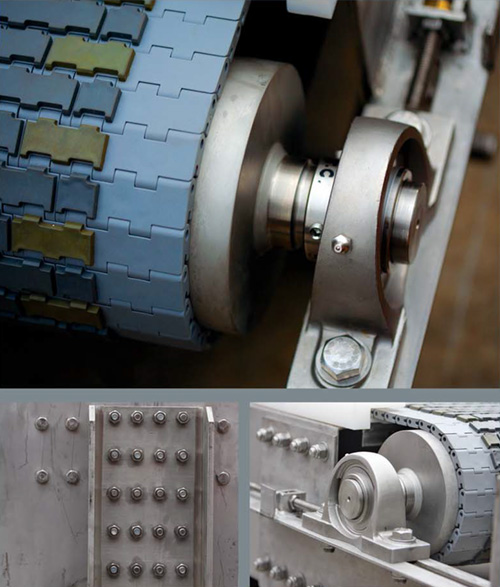 Laser cutting at CSM is an efficient option for small or large quantity jobs. CSM has the ability to cut up to ½" material with the Cincinnati CL-6, which provides 2500 watt of continuous power. Laser cutting quality is measured by part accuracy and edge condition. The advanced features of the CL-6 along with the experienced employees of CSM provide customers the assurance of the highest quality parts. Our "nesting software" calculates the maximum yield of parts per sheet, leaving a minimal amount of scrap and a maximum utilization of material. CSM's laser cutting capabilities will ensure superior quality and cost effective production.
CSM has the capability to combine laser cutting in your next metal fabrication project.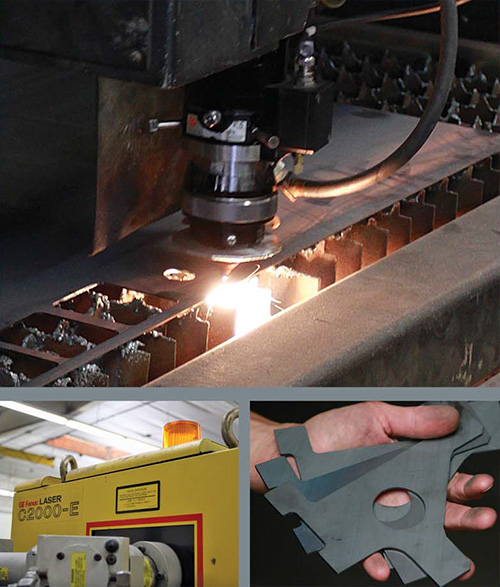 CSM offers top quality metal fabricating engineering. Our Engineers can use a simple sketch, your existing blue blue prints or computer CAD DWGs. During our 90 years of business,CSM has designed and manufactured a wide variety of products. In addition to standard product lines, we engineer and manufacture to your specifications. CSM's engineers and production specialists work closely with our customers to recommend material and and parts designed to meet their challenges.
In addition to meeting stringent quality control standards, our process systems are engineered to meet precisely the codes regulating a given customer's industry in accordance with ASM,
ASTM,FDA, and 3A Food Standards.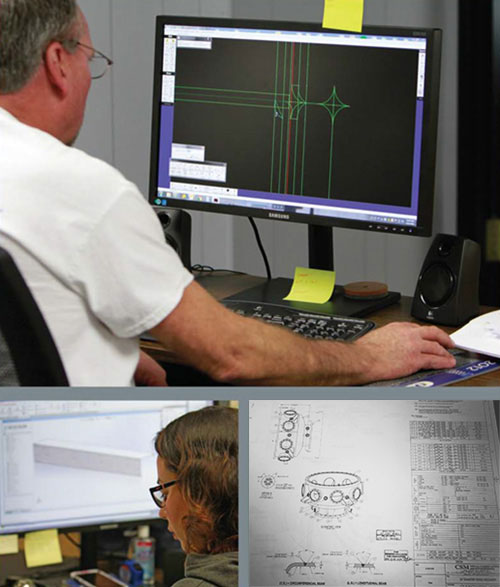 CSM offers on-site sales consultation for the repair and modification to your equipment including code and non-code vessels. Our technicians are qualified to repair and modify *ASME pressure vessels and heat transfer surfaces.With 24-hour, 7 days a week emergency repairs including *ASME code vessels, CSM is ready when you need prompt, responsive service.
Qualifications:
*ASME "U" & "R" stamp repairs and modification
Confine space entry
Confined space emergency rescue
Level II dye pen inspection
CSM Service, Installation, repair & Upgrading
CSM provides complete installation and construction services for all equipment and fabricated items. Our professionally qualified personnel are committed to satisfying our clients' most exacting requirements. In addition to servicing, installing, repairing and updating
to your facility, we offer free on site consultations.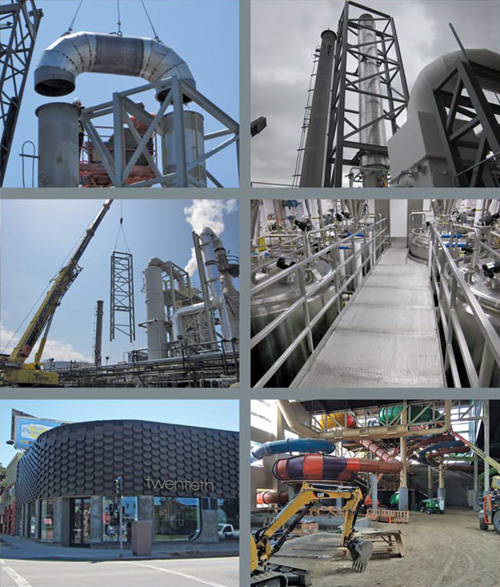 Light Gauge metal working
CSM provides the finest custom design capabilities and quality workmanship for all your projects in our specialized light gauge shop. For one of a kind jobs or larger scale production runs, CSM has the experience and expertise to create tables, trays, carts, hood, vents, guards, ducts and much more.
Process Piping – Highest Standards and Quality Control
Piping is one of the most critical components of a process system-especially when it carries dangerous chemicals that can be harmful on contact. When your process system can't allow for drips, leaks or errors, call on CSM to do the job right.
We have quality control standards and certified joining procedures in place to ensure that all pipes are joined correctly and work as intended.
Tank DEsign & Fabrication
CSM specializes in the design and construction of the finest quality stainless steel, carbon steel, aluminum and high temp alloy tanks. CSM has the capability to fabricate pressure vessels, mixer tanks and large storage tanks. Our production specialists work with you to recommend the best design, materials and component parts that will complete your tank needs. The CSM personalized approach can offer you on site consultation, research and design, integrity testing, quality assurance, on time delivery and installation. Our design team provides the same high level of craftsmanship and service, whether you require a single prototype or multiple production runs.
Tank Construction & Installation
From tanks that just hold a few hundred gallons to tanks that hold thousands of gallons, CSM has the engineering capabilities to design, fabricate and install per your requirement. We are a primary source for all kinds of tank design, in single- and double-walled tank construction. We also provide dimple jacket tanks, as well as tanks that receive cooling or heating coils. Our many fabrication capabilities include all aspects of machining, assembly, electrical, piping, polishing, sand blasting and painting. CSM's tanks are designed and fabricated to for superior strength and stability, for a range of capabilities.
Tank materials include:
Steel • Carbon Steel
Aluminum • Stainless steel
Titanium • Inconel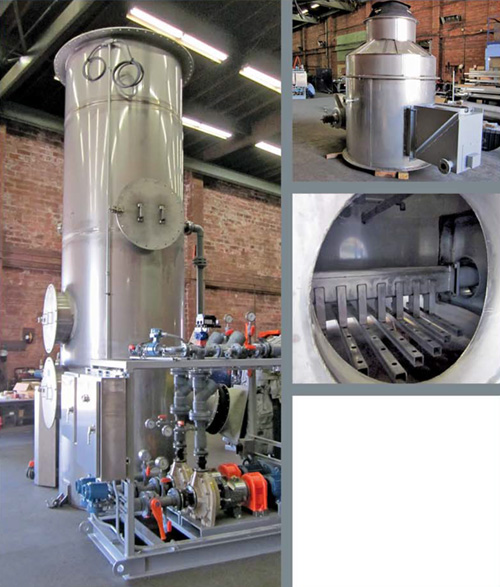 Vacuum Chambers & Pressure Vessels
Vacuum Chambers
CSM specializes in the design, engineering and fabrication of vacuum chambers. Our welders, welding procedures and quality control program are in accordance with the latest edition of the ASME code standards. ASME vacuum chambers are built to your specifications to meet your design requirements. CSM takes pride in its ability to to be able to repair or modify vacuum chambers in house or at your desired location, due to its ASME "R" & "U" stamp. Our field crews are trained in "Confined Space Entry" procedures and can coordinate our fieldwork around your production schedule.
Pressure Vessels
At CSM, we design and fabricate ASME pressure vessels that bear "U" stamp in accordance with the latest edition of the ASME pressure vessel code. ASME pressure vessels are designed and built around your specifications and requirements. In addition, we can repair and alter ASME pressure vessels and heat transfer surfaces that bear the "U" stamp and apply the National Board "R" stamp in our shop or at your plant.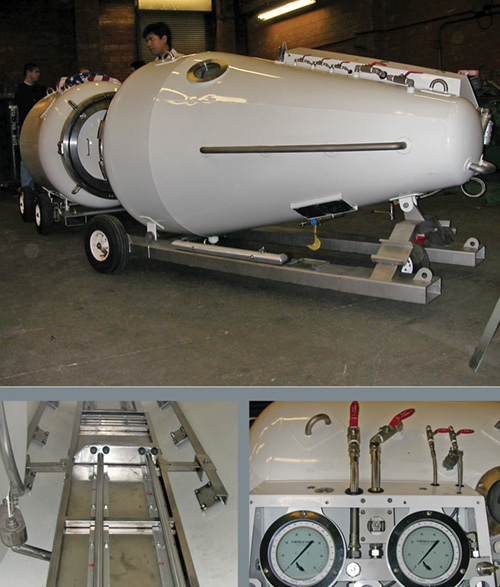 Capacity is 8″ thick with cutting parameters of 7′-5″ x 14′-6″.
Tale size is 14′ 6″ x 7'5″ (4419 mm x 2261 mm)
Rapid water level control for submerged cutting
A work envelope offering an X-Y cutting travel of 14′ 0″ x 6′ 8″ (4277 mm x 030 mm )
Stainless Steel Carbon Steel Plastic
Rubber Composites Aluminum High Temperature
Steel Alloys Granite Glass Wood